Have you ever wanted to make a difference in the lives of others? Have you ever wondered how new medicines are developed? Do you want to learn more about this process? If so, you may want to consider becoming a volunteer patient in one of our clinical studies.
New to Clinical Research?
If you are new to clinical research, we realize that this process may be confusing. Don't worry, we will walk you through it and provide any explanations you need during each step of the process.
Please realize that each study has a very specific set of qualifications. These criteria must be met in order to participate. We'll discuss these qualifications with you and help determine if you're a candidate for a study. 
If selected, you will receive care related to the study at no cost, and we will take the time to get to know you and your medical condition.
Why should you volunteer for a clinical trial?
Volunteering as a patient has many benefits, both for the volunteer and the entire community. Participants may receive medical care related to their studies at no cost. Volunteering may help you better understand your condition and may potentially reduce the cost of health care. Volunteers are compensated for their time and travel.
Our patients are a vital part of developing future medications to manage, prevent, and cure diseases that make significant impacts in our communities and our country.
For more than three decades, we've been working with volunteer participants, and NCCR provides a unique combination of state-of-the-art care in a comfortable, caring environment.
We understand you may have a lot of questions about clinical trials. We've addressed the most frequently asked questions we receive on this site.
If you're interested in joining a study you can review our list of current studies and complete the application to Join a Study.
Thank you for helping us make a difference.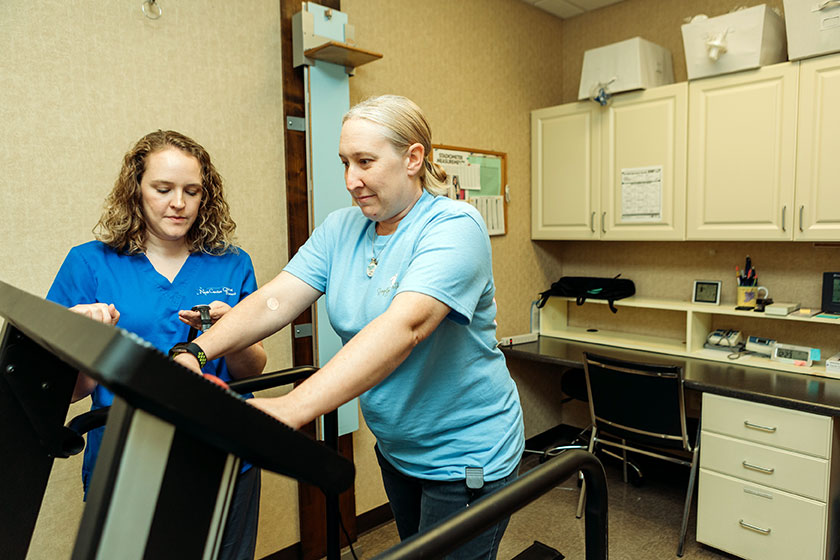 "Doing asthma and allergy studies at NCCR are very rewarding and fun. The doctors and staff are very hospitable and joyous to work with. The studies are very informative, and you receive medication and compensation. I always look forward to coming back for future studies at NCCR." – Eric